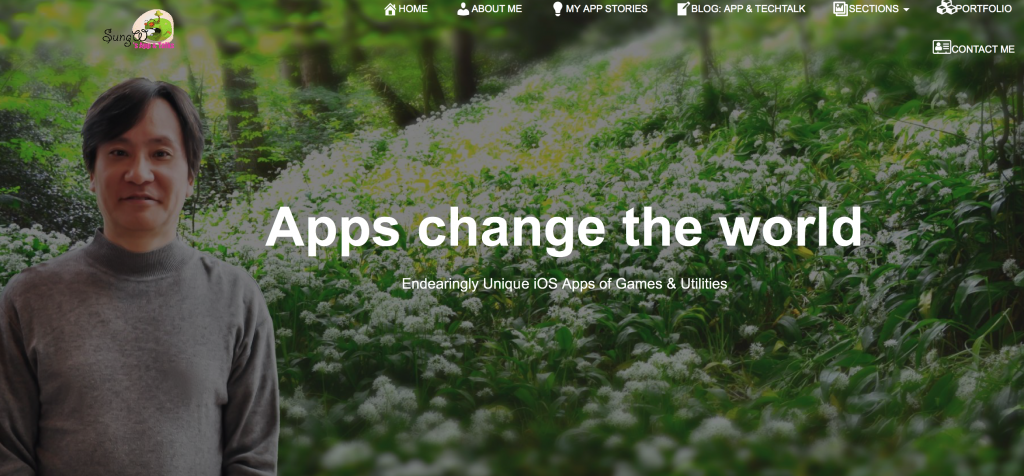 It is boring and cringes to say the followings but I had to do here:
Just call me 'Sung' which is easier for you.
I
 

am
Good at High Performant iOS App or Game Development:
Strong understanding of multithreaded systems and parallel / distributed architectures.
Solid knowledge of profiling and optimization tools
Good at Stable, Bug-Free, Scalable Design Practices
Experience developing in a large codebase at a fast pace
Good at all forms of Game A.I. :

 
State machine, pathfinding, agent, decision tree, rule system, random number generation.
A Fast Learner + A Winner of Mathematical Olympiad.
Loving to Develop Team Members through Coaching.
Let me sell myself:
experienced in multi-threading programming (multi-core of CPU), mainly in Swift Language. (Swift codes can bridge the current C/C++/ObjC sources and library..)
second to none in Mathematics from my school days and on. (Computer Graphics and A.I. were my interests.)
a fast-learner: even at my age, I'd learned myself how to make animations, artworks, to compose songs and sound effects within a short period like 1-3 months.
honest, not because I'm born good but because God has saved me.
highly-educated at the best universities of South Korea: a top student with full multiple scholarships + stipends.
love to challenge to solve the new problem through innovation.
What I can give:
The innovative, stable, highly performant software that includes a game engine, games, iOS/macOS apps, backend modules being connected to websites.
Better user-experience-oriented design beyond the technology-oriented one.
Shared knowledge across the team and the company.
The solution that a team of people or an engineer with a doctoral degree from the highest-ranked university could not solve for a long period of time (when their new operation stalled due to the problem):  I've done this twice in my career, sending the company skyrocketing in the value of the stock.  (at an IT software venture company and Samsung group's a research & development center.)
And I'm a born-again Christian.
I can feel that God has always been with me: he is my rock.
He is the resurrection and the life.
Therefore, I'm very thankful to God the Father and Lord Jesus Christ who gave me not only salvation but also what I need in the flesh.
Praise the Lord!
That which was from the beginning, which we have heard, which we have seen with our eyes, which we have looked upon, and our hands have handled, of the Word of life;
 (For the life was manifested, and we have seen it, and bear witness, and shew unto you that eternal life, which was with the Father, and was manifested unto us;)
 That which we have seen and heard declare we unto you, that ye also may have fellowship with us: and truly our fellowship is with the Father, and with his Son Jesus Christ.
 And these things write we unto you, that your joy may be full.